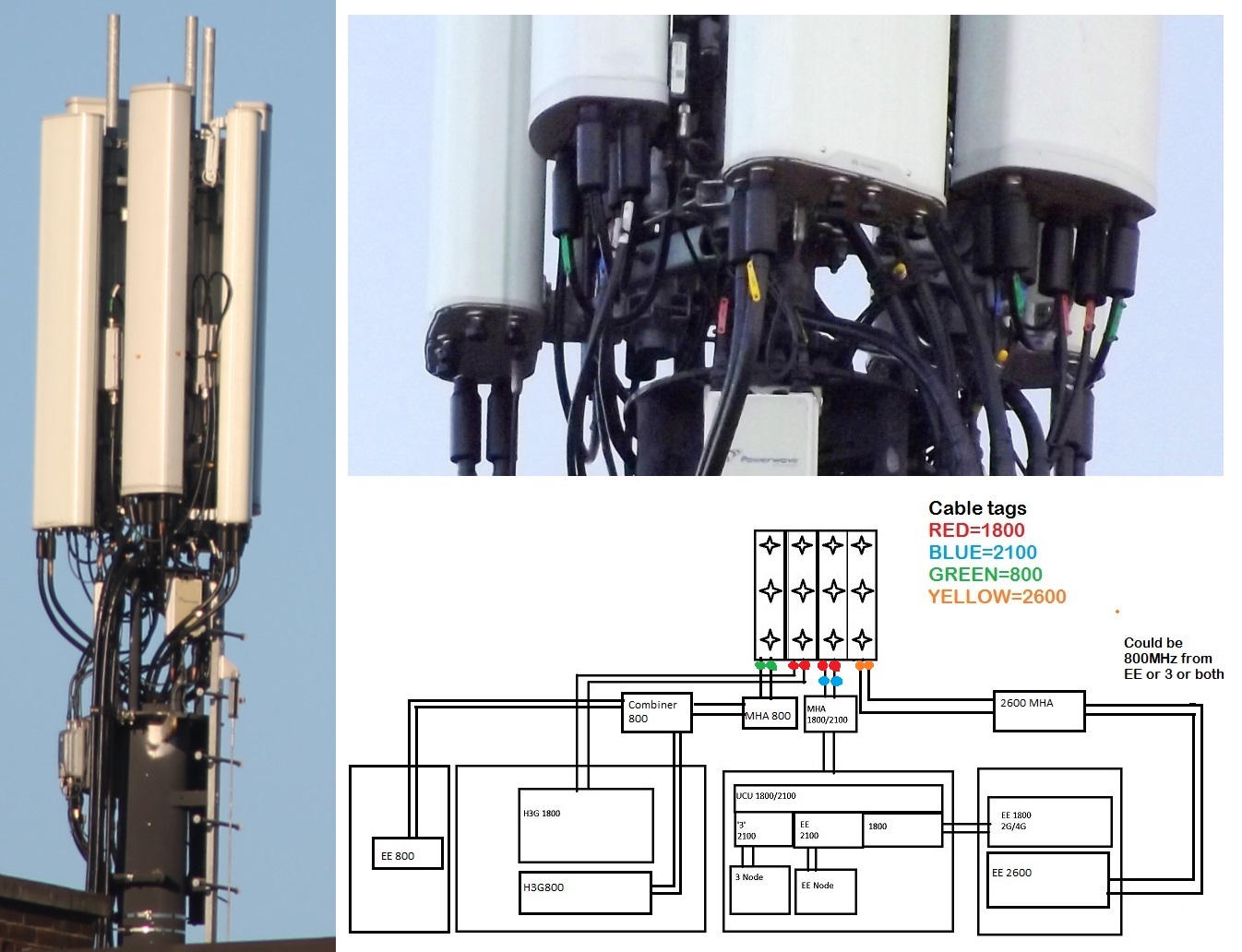 This picture, from the EE 2600MHz mast page shows all the cable tag colours used on EE/3/MBNL deployments.
RED is for 1800MHz, so EE 2G/4G and 3 4G.
BLUE is for 2100MHz, so EE/3 2100MHz 3G
GREEN is 800MHz, so EE/3 800MHz 4G.
YELLOW is 2600MHz 4G for EE
Sometimes there are red and blue tags on a cable due to the way that EE and 3 sometimes combine some of their 1800 and 2100MHz signals, so the cable will be carrying both.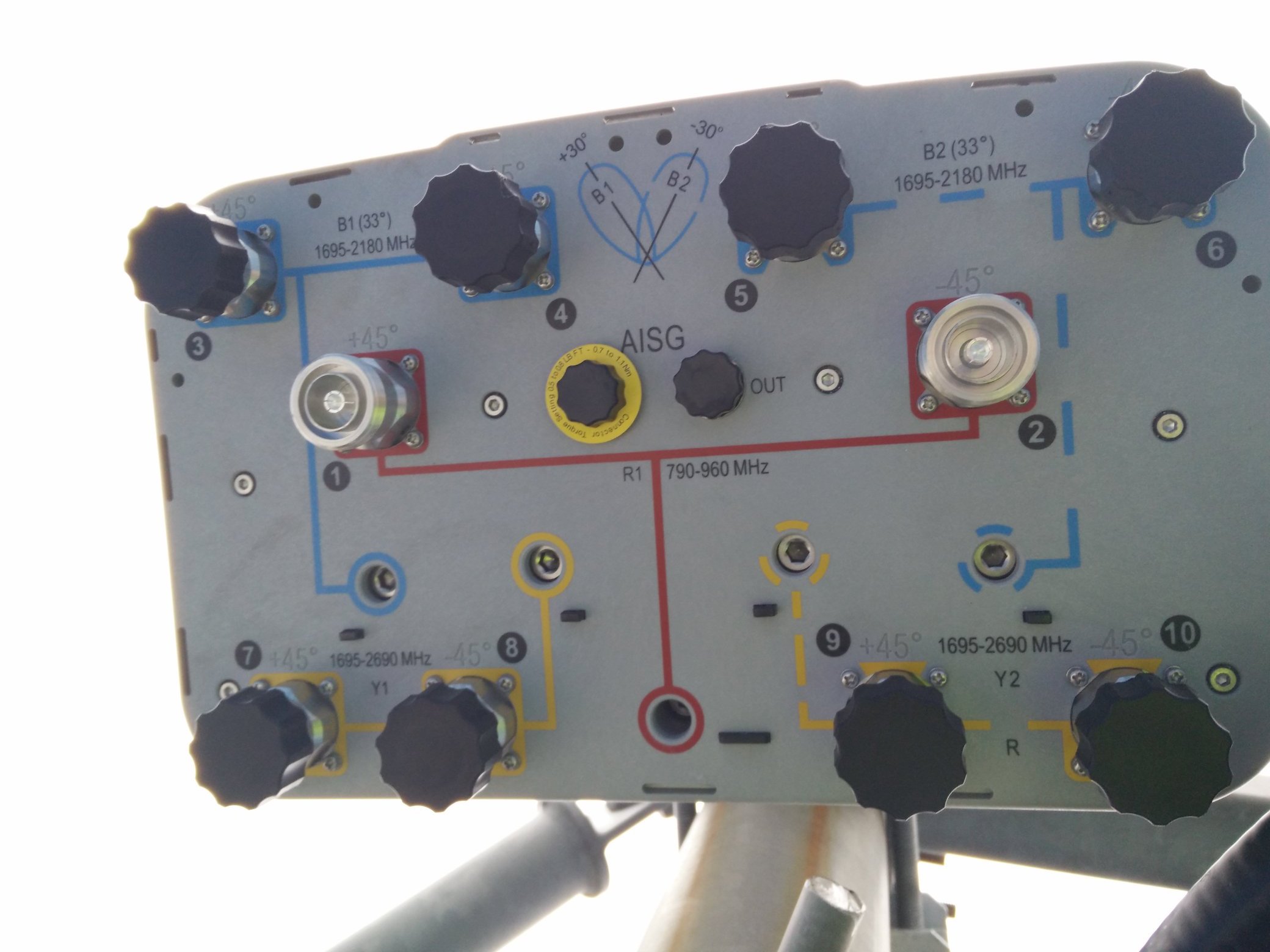 This panel has all the input colours that are seen in the UK:
RED - low band. 698-960MHz or any range within, such as 790-960MHz as here. Typically used for 800MHz and 900MHz in the UK.
BLUE - hi narrow band. 1710-2170 usually. In this case, slightly wider. typically used for 1800 or 2100MHz in the UK.
YELLOW - hi ultra wideband. Typically 1710-2690MHz. In this case, the low input starts a bit lower. Used for 1800, 2100MHz or 2600MHz.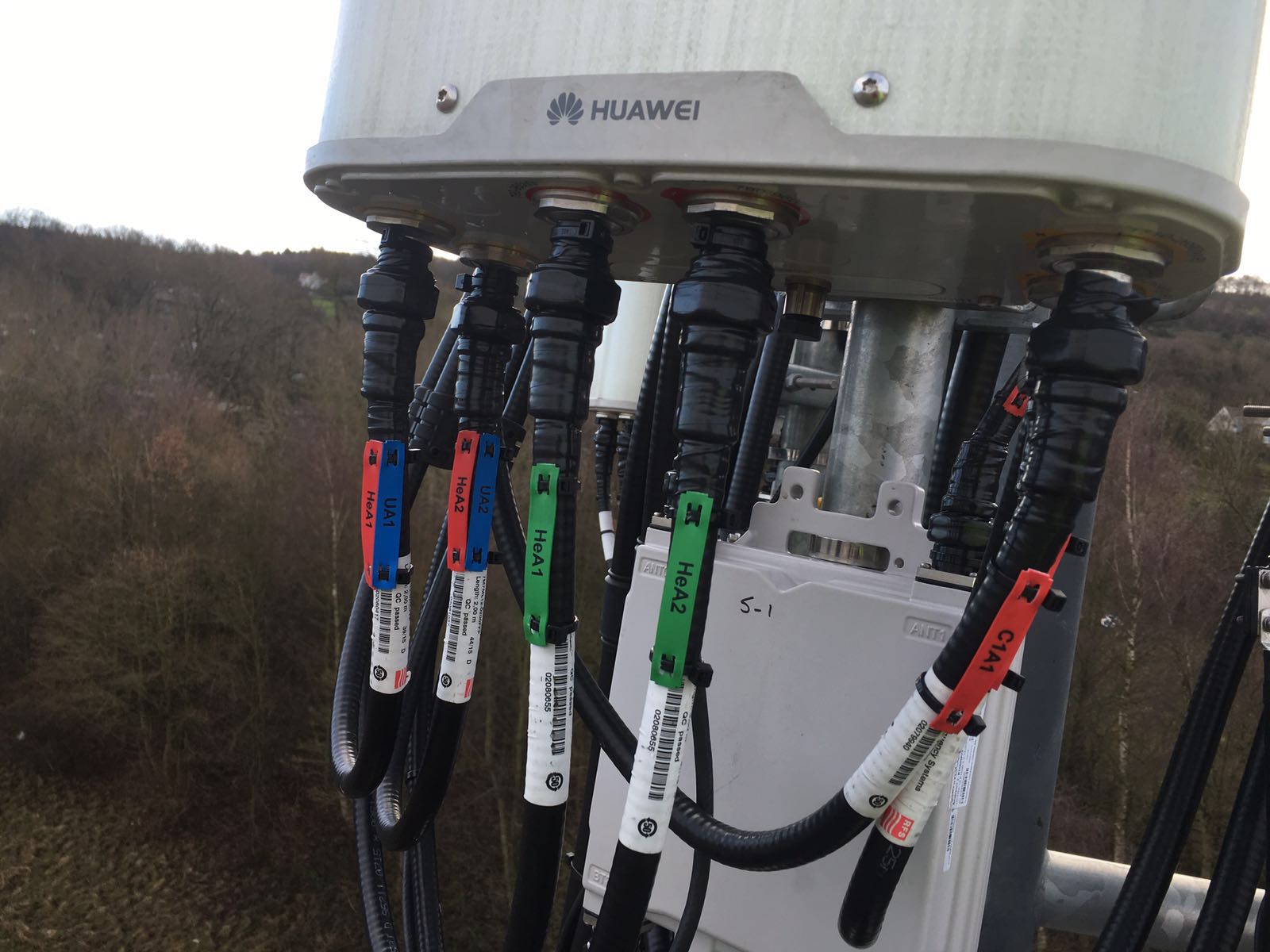 So this example, from left to right, has 1800 and 2100MHz (red and blue), 800MHz (green) and 1800MHz (red). It is a standard triple band with 800MHz setup.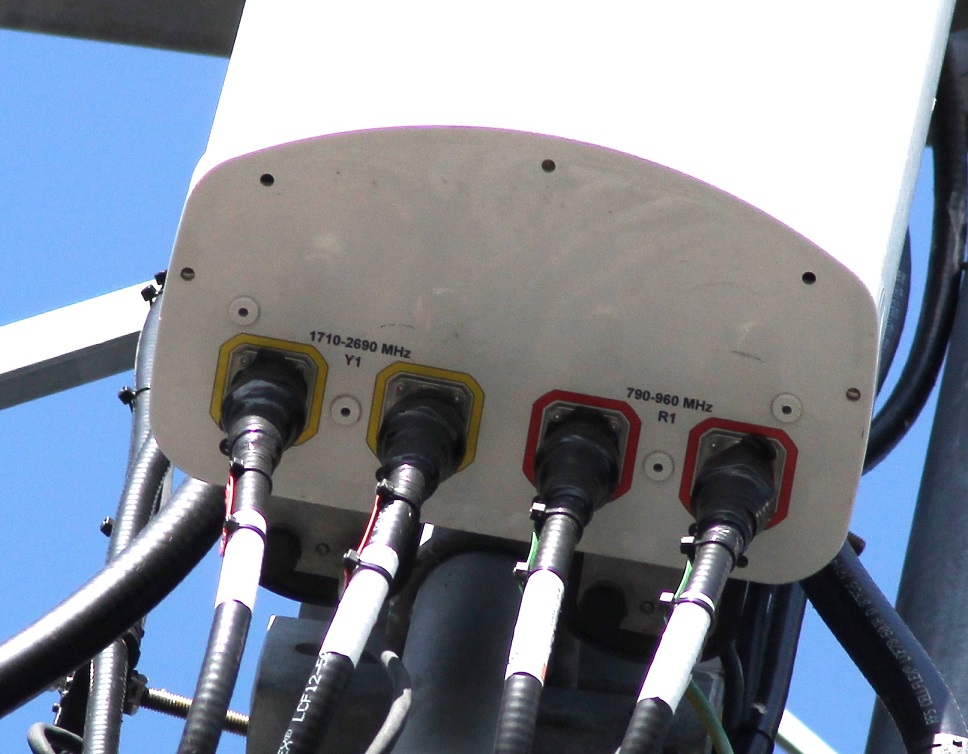 The port tags are very visible in this case. Based on cable tags, we can establish that the 1800MHz (red) is feeding into the high, ultra wide port (yellow) and the 800MHz (green) into the low band port (red).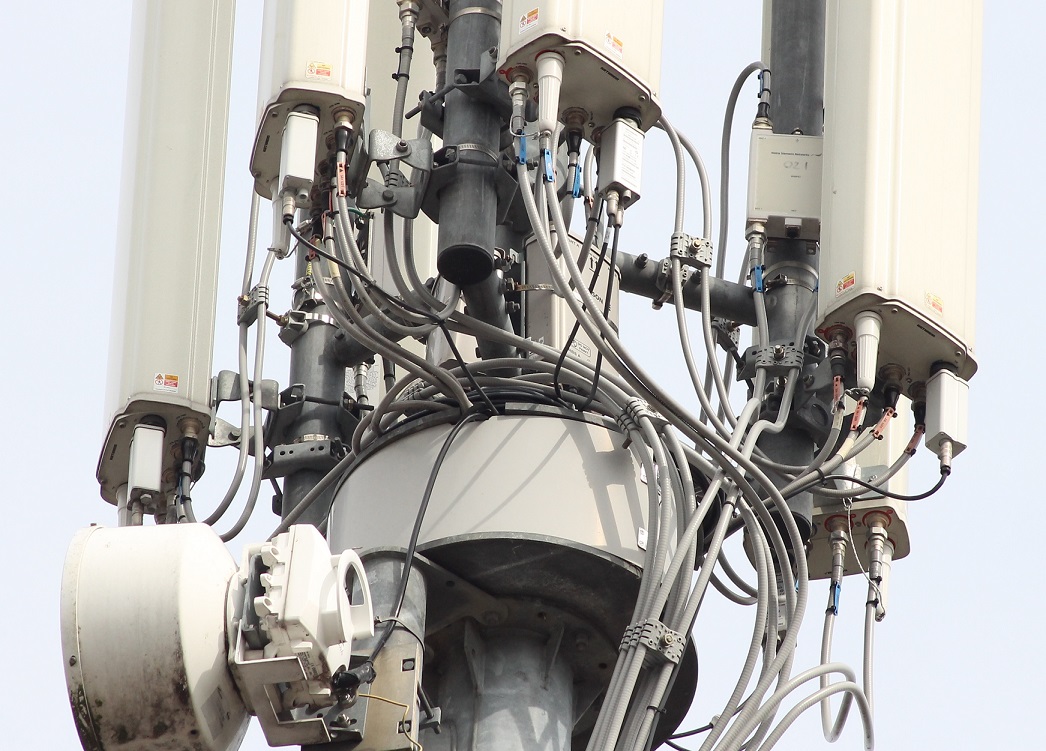 VF and O2 use the same cable tags for all frequencies. Vodafone have red tags, O2 blue. However, the tags have written on them which bands they refer to. Above picture has red tags and blue as it carries Vodafone signal on some panels and O2 on the others.
.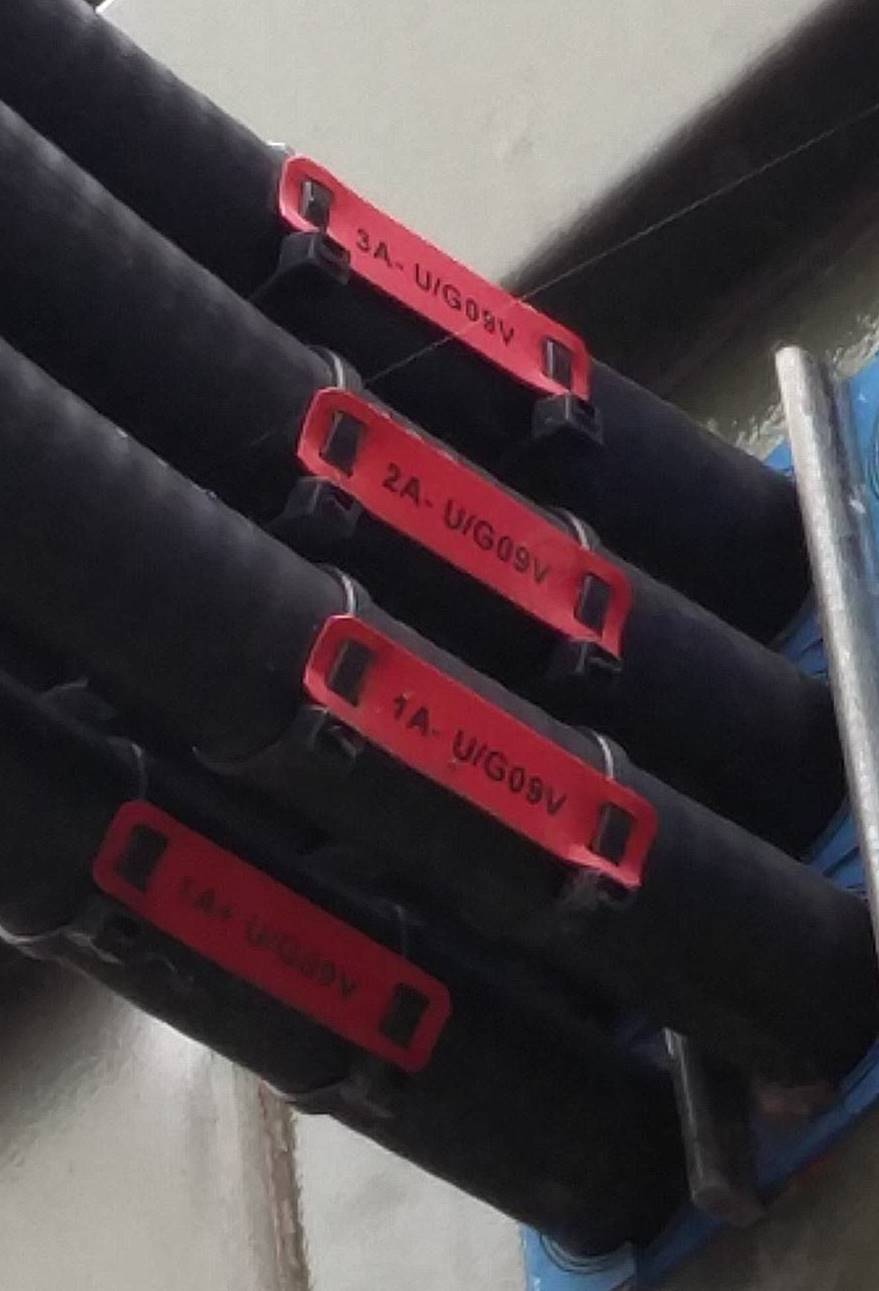 In this example, "U/G09" is written, so 2G/3G 900MHz. (picture by Denco1). The letters and numbers correspond to standards. G=GSM=2G, U=UMTS=3G, L=LTE=4G; 09=900MHz, 08=800MHz, 18=1800MHz, 21=2100MHz, 26=2600MHz. There are also sometimes feeders labelled "Paging TX", which is for pagers and "PACKNET" which is for Vodafone's M2M Packet data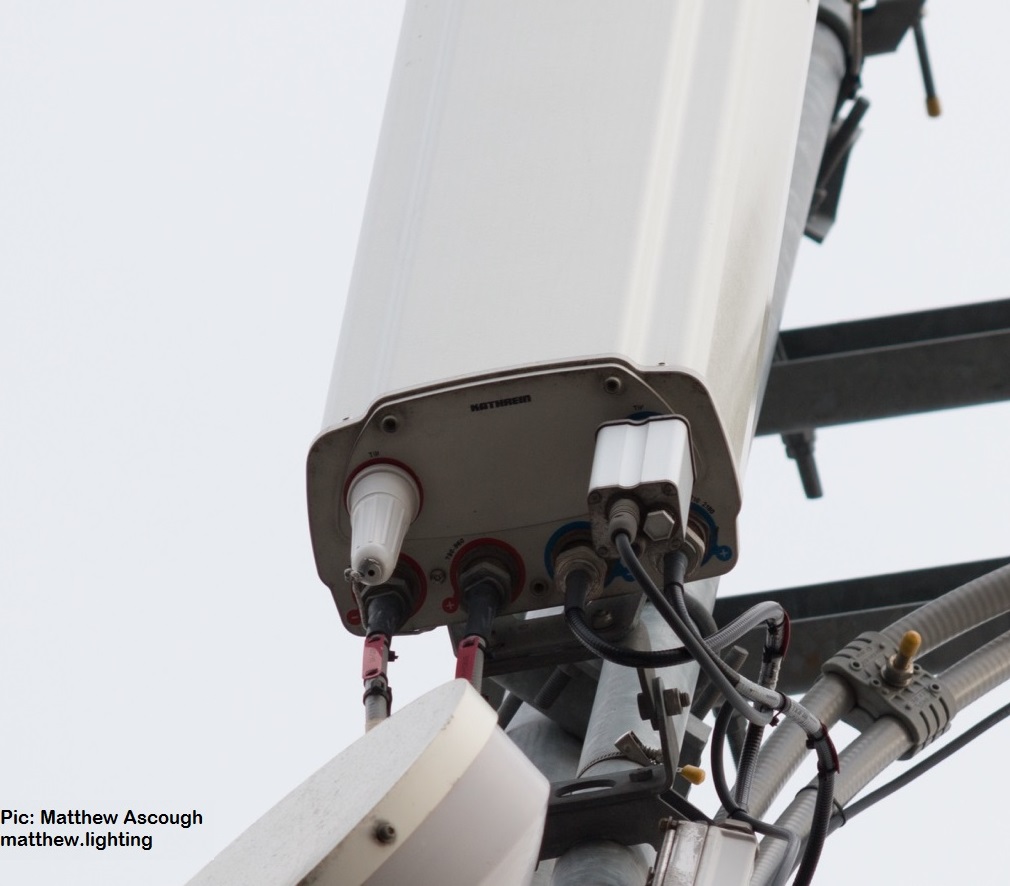 Red and blue ports for Vodafone 900 and 2100MHz.