<![if !vml]><![endif]>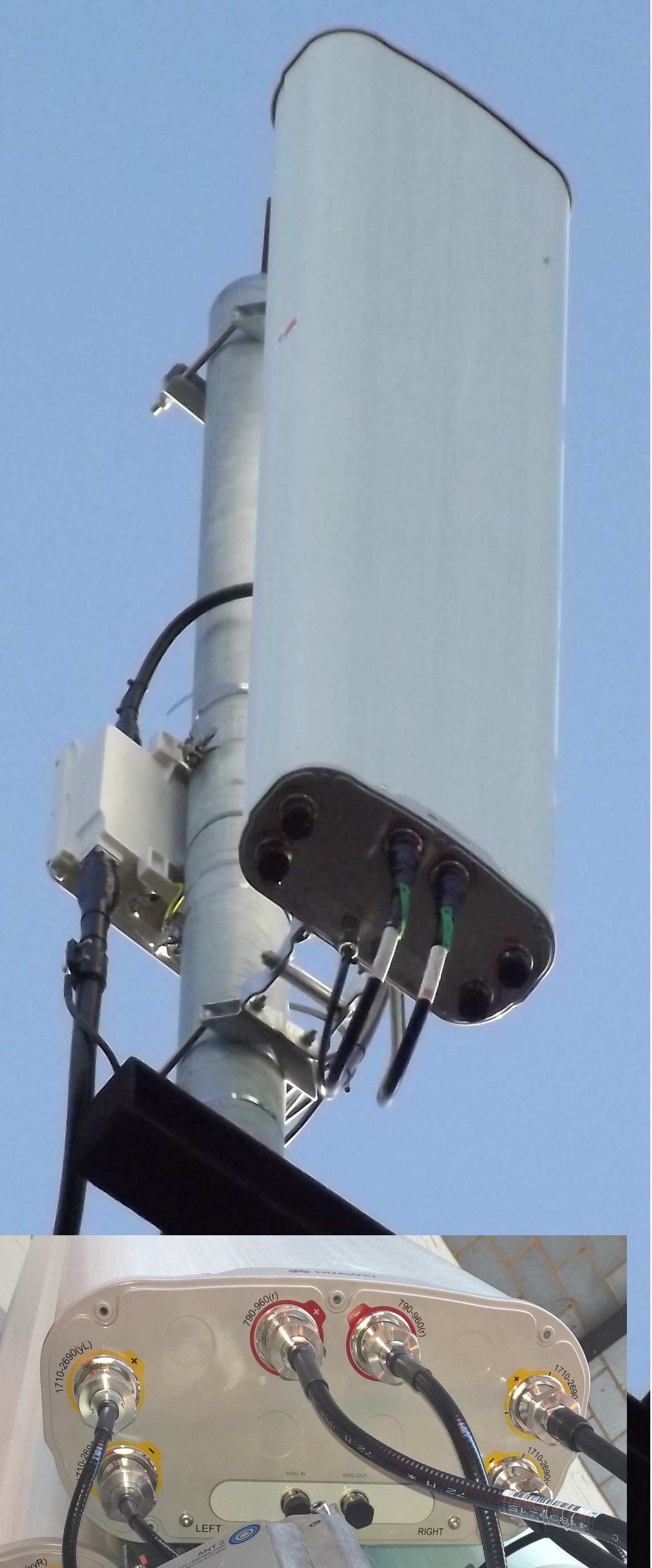 Triple band Huawei ATR4517R1/ATR4518R4 very commonly seen on EE/3 masts as it can carry the two high bands and low band well (800MHz 4G).
<![if !vml]><![endif]>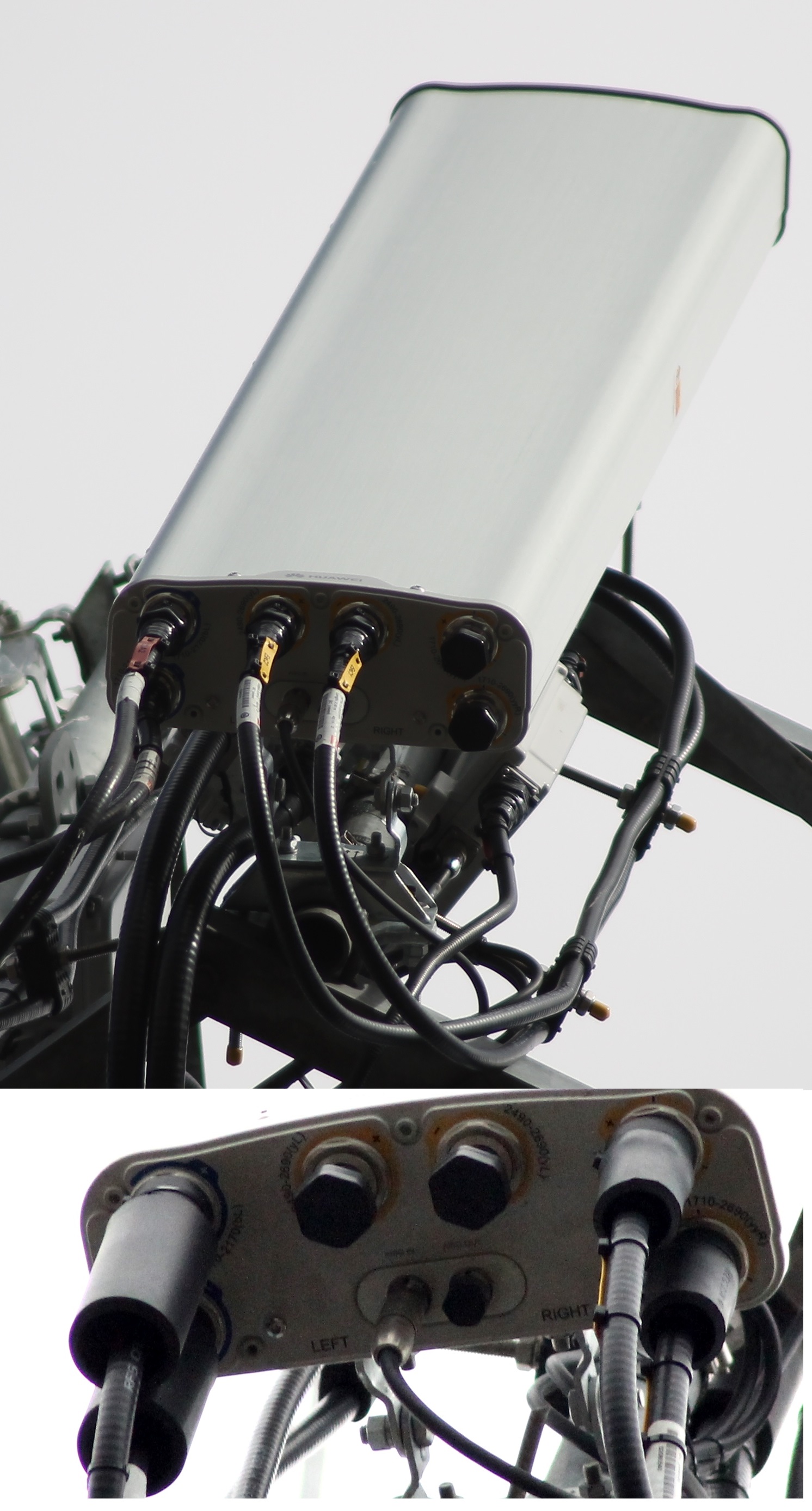 This panel, Huawei ATR4518R3, is also triple band, but all three are high band. The left (blue) is high narrow, making it idea for 1800MHz and 2100MHz. The middle is high ultra-wideband with a narrow top range for 2600MHz 4G. The right supports all the high bands: from 1800MHz to 2600MHz. Most commonly seen on EE 2600MHz masts.
<![if !vml]><![endif]>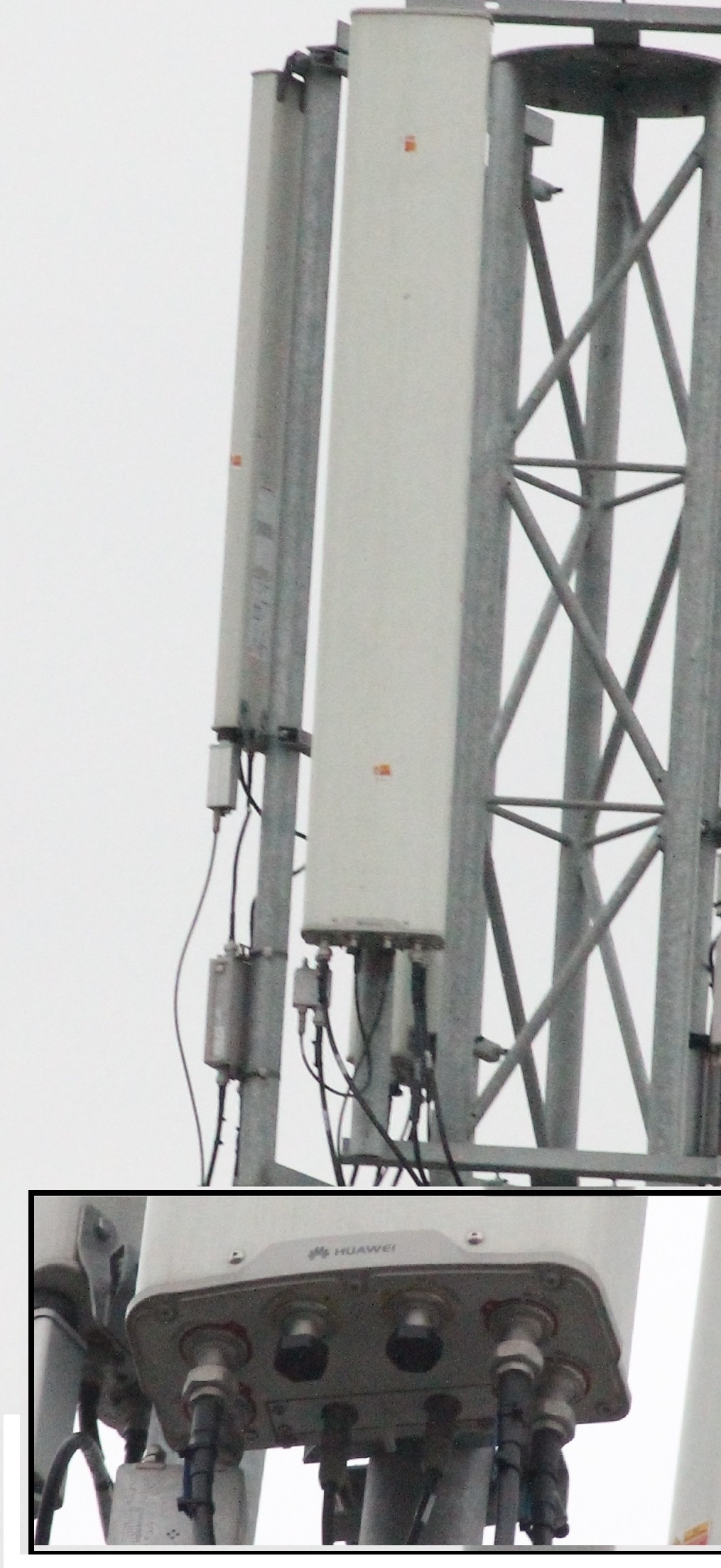 This Huawei ATR4518 has two low bands and a high. Seen on a CTIL mast due to their liking of separate 800MHz and 900MHz.
<![if !vml]><![endif]>

Dual band Panel now: Huawei ADU4518R3. It has a low band and a high band. Used for EE 3G/2G4G 2100/1800 (high) and EE 800 (low)
<![if !vml]><![endif]>

A single Band Huawei Panel for EE/3 800MHz 4G.